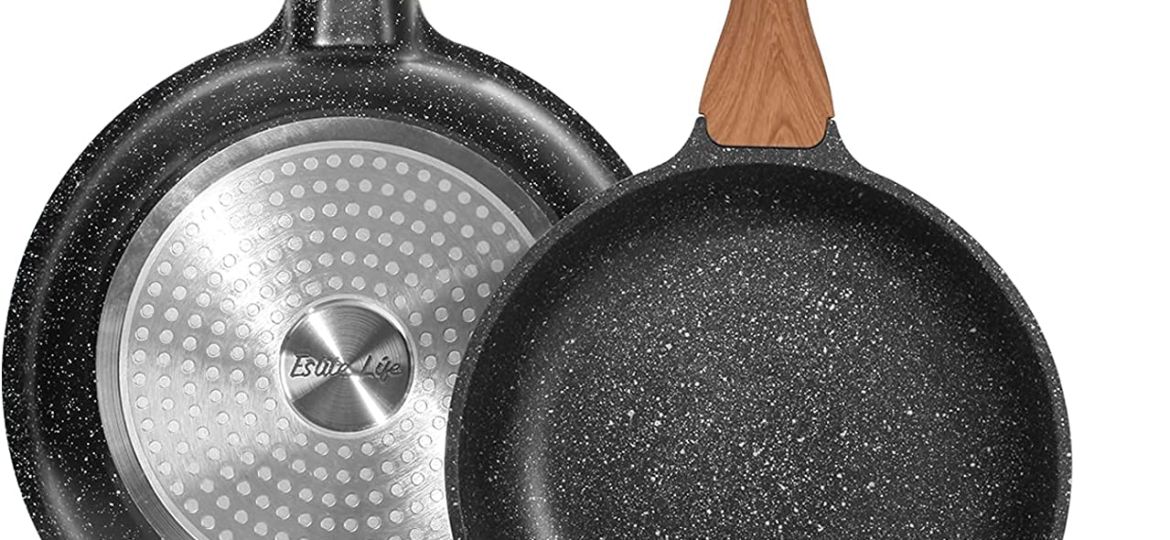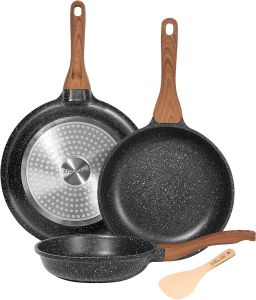 As a home cook, I have a deep love for non-stick fry pans. These pans make cooking an effortless and enjoyable experience. With their unique coating, food does not stick to the surface, making cleaning a breeze. No longer do I have to spend hours scrubbing burnt food off my pans. Non-stick pans are also great for healthy cooking, as they allow you to use less oil, making your meals more nutritious.
Another reason I love non-stick pans is their versatility. They are perfect for frying, sautéing, and even baking. I can easily switch from making whole-grain pancakes to making a stir-fry without having to switch pans. This not only saves me time and effort, but it also saves space in my kitchen.
Furthermore, non-stick pans are incredibly durable and long-lasting. With proper care and usage, they can last for many years, making them a worthwhile investment.
Here is the set that I own and use almost every day:
ESLITE LIFE Frying Pan Set Nonstick Skillet Set Egg Omelette Pans Induction Compatible, PFOA & PTFE Free, 4-Piece